Together with Lund University (Faculty of Science and Faculty of Engineering) and Malmö University we are glad to host and supervise students.
Future project suggestions are posted here and on LinkedIn when the timing for new projects allows. Contact Tobias Halthur for questions and suggestions!
Current and past projects can be seen here!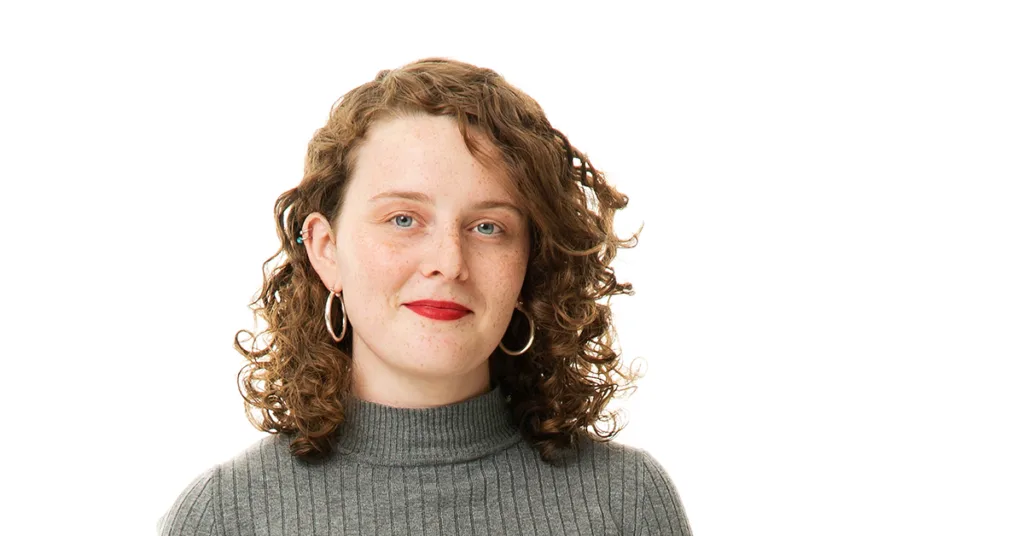 Olivia Aherne is a PhD student within the ComBine research school at Malmö University. Together CR, SoftOx solutions and the Odontology faculty, are hoping to develop an antibiotic alternative for dental diseases. Olivia's role is to understand how the product will interact with microbial species associated with disease. In addition, the project will develop methods for how to study complex oral biofilms.
CR Supervisor is Roberto Ortiz.
1st paper: https://lnkd.in/dtzQN7PP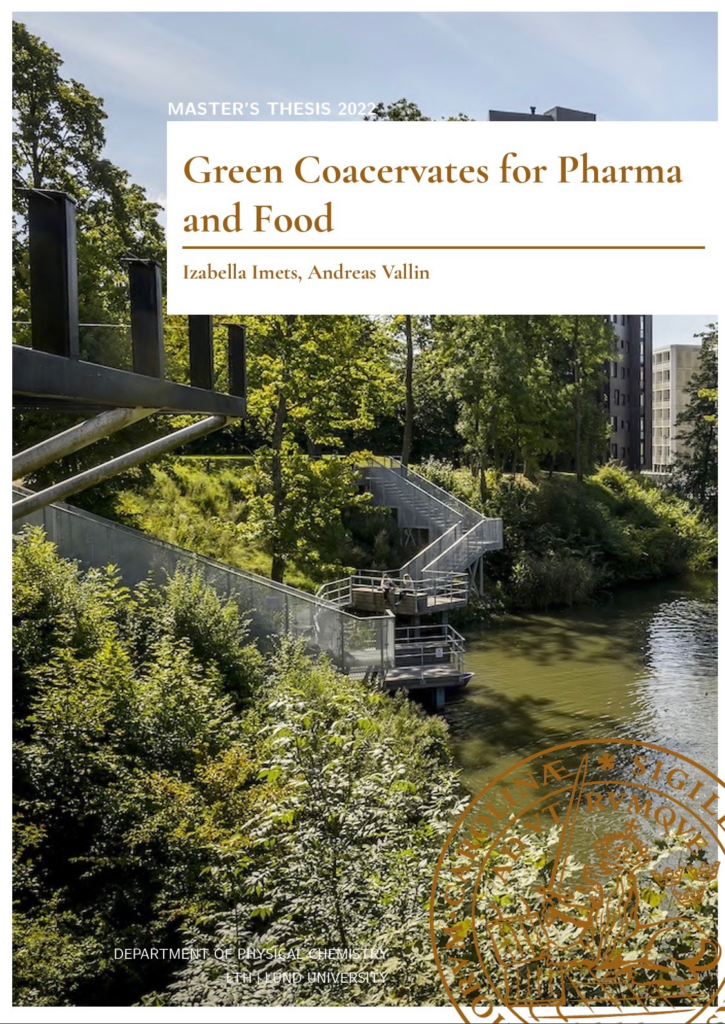 In 2022, students Izabella Imets and Andreas Vallin worked with us and the department of Physical Chemistry in a project supported by Vinnova, the Swedish Innovation Agency.
We wanted to explore if and how polymer surfactant associations such as coacervates appeared in systems based on biopolymers and fatty acids. The Master project used DLS, SAXS and ellipsometry. Later, we studied the systems also using synchrotron-SAXS and neutron reflectometry.
CR supervisor was Marta Gubitosi.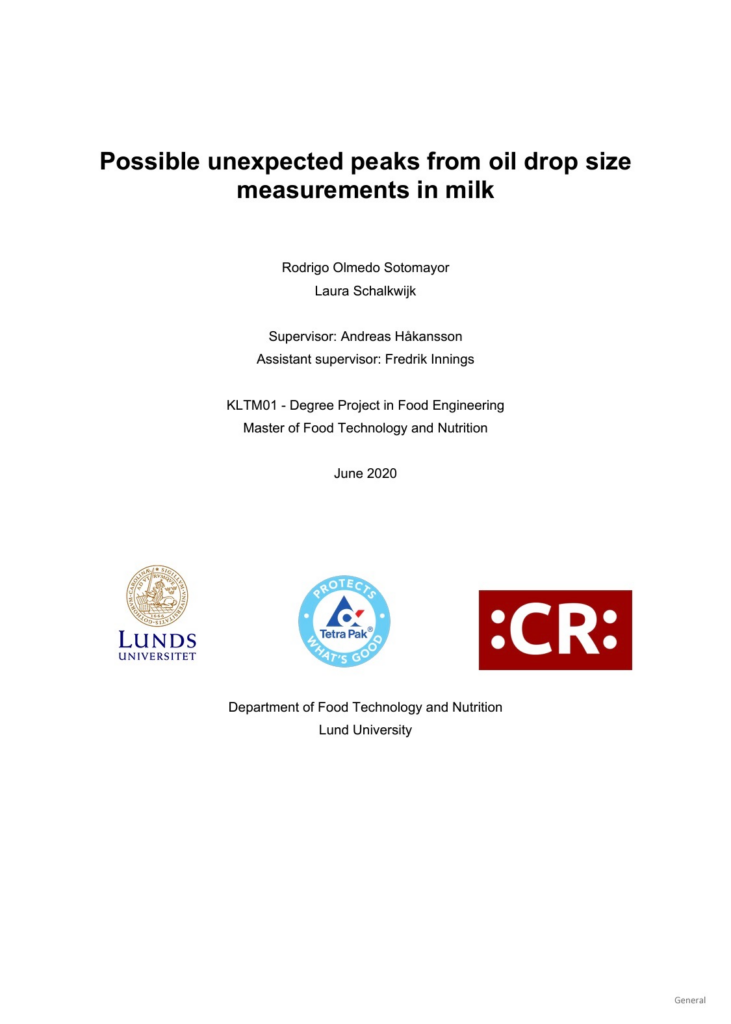 In 2020, students Rodrigo Olmedo Sotomayor and Laura Schalkwijk worked with CR, Tetra Pak and the department of Food Engineering in a project that focused on how to get better accuracy in the studies of milk using laser diffraction.
Possible unexpected peaks from oil drop size measurements in milk.
CR Supervisor was Marta Gubitosi.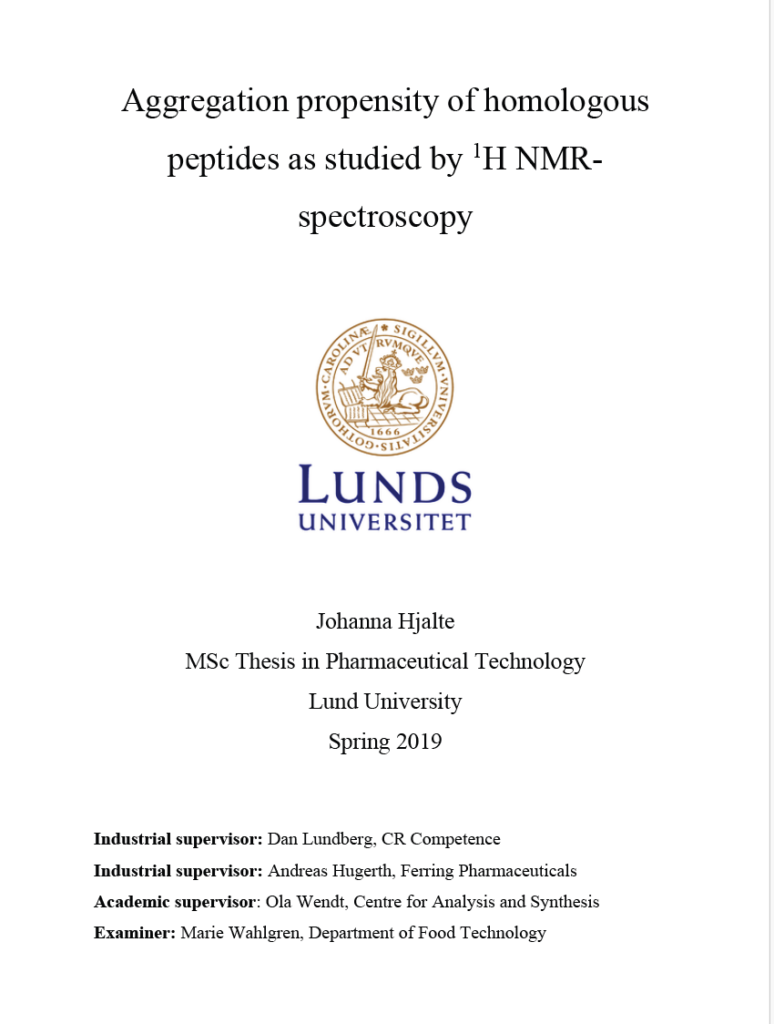 In 2019 Johanna Hjalte made her Master project with CR, pharma company Ferring and the department of Food Technology.
Aggregation propensity of homologous peptides as studied by 1H NMR–spectroscopy.
Johanna continued with similar studies as a Doctoral student within NextBioForm, a consortium CR also is part of.
CR supervisor was Dan Lundberg.