In our work, we want to get results – to know better and give our customer data to rely decisions on. Frequently we get this through a set of experiments or analyses using the right instrument, often an instrument not available to most. We never have to settle with something less than the best for the experiment since we work in a good collaboration with departments at Lund University. In fact, we have always found the instrument needed – when it doesn't exist, we build it.
Our core technical competences can be divided in four areas: colloidal bulk techniques, surface techniques, solid state techniques and chemical analysis methods.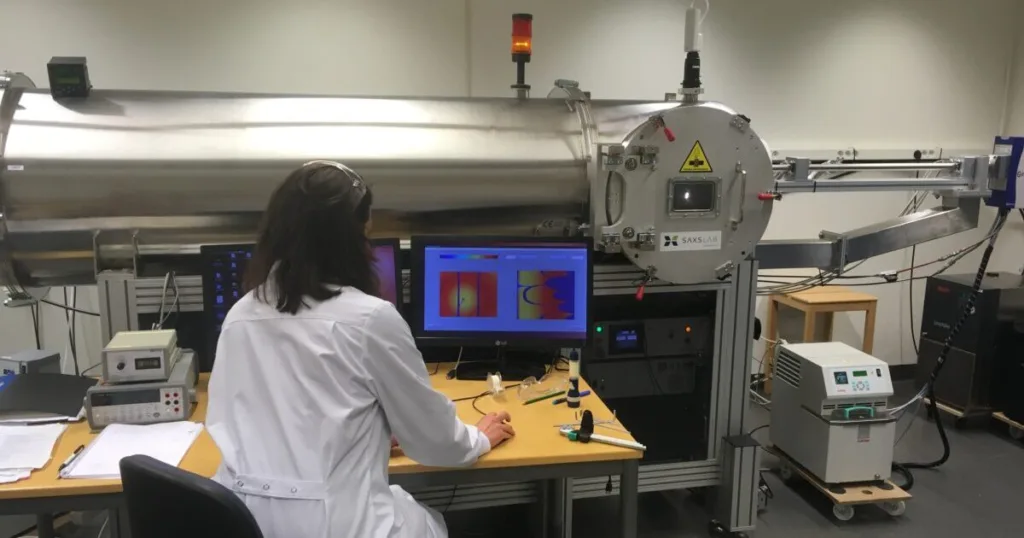 Characterizing bulk
structures
SAXS/WAXS, DLS, SLS (SANS), DWS
Laser diffraction
DSC, ITC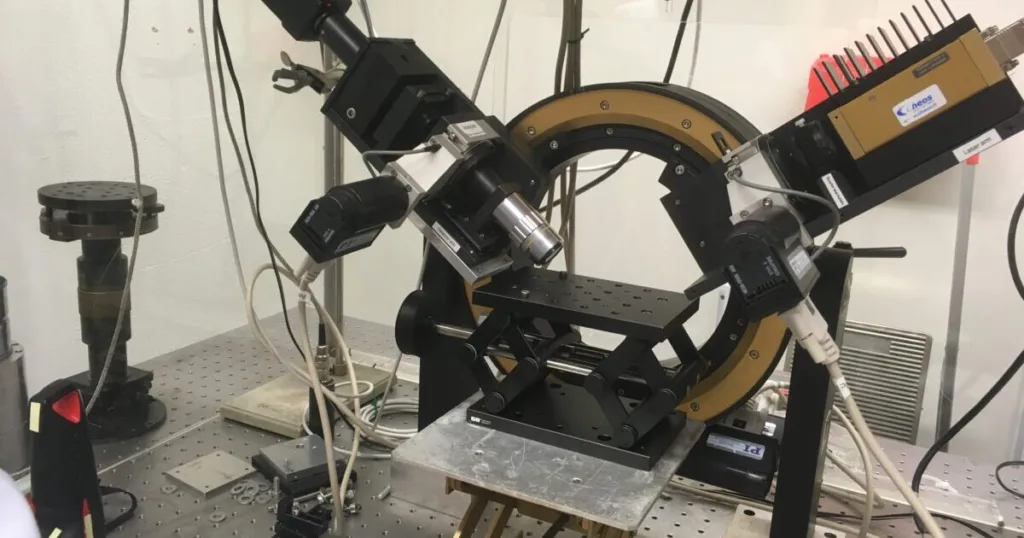 Surfaces and surface interactions
Ellipsometry (picture) and QCM-D
AFM, Optical microscopy, SEM, confocal microscopy
TIR-Raman, Raman microscopy
Contact angle, tensiometry
Force board tribology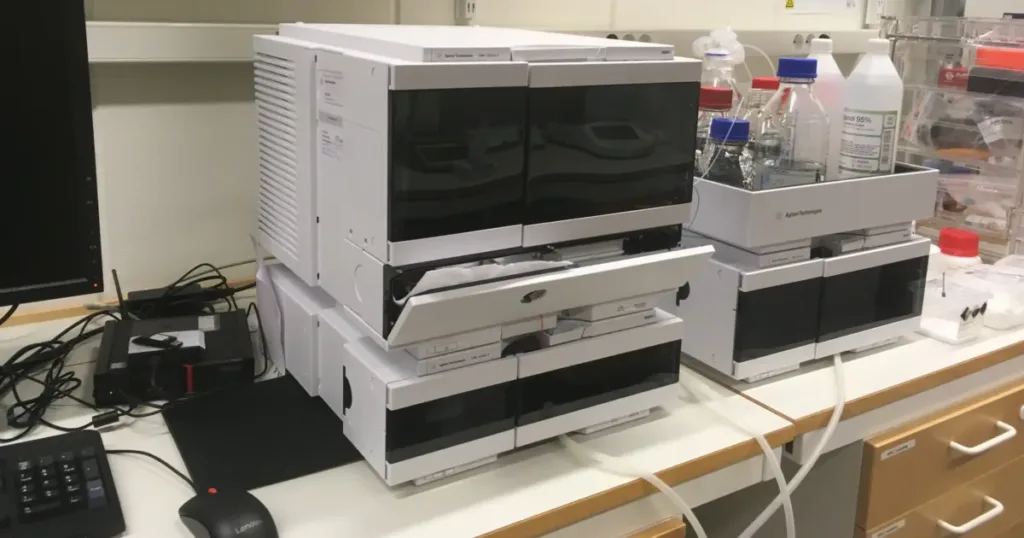 Chemical analysis
HPLC-UV / ELS / CAD / MS
SEC – UV
FTIR, Raman spectroscopy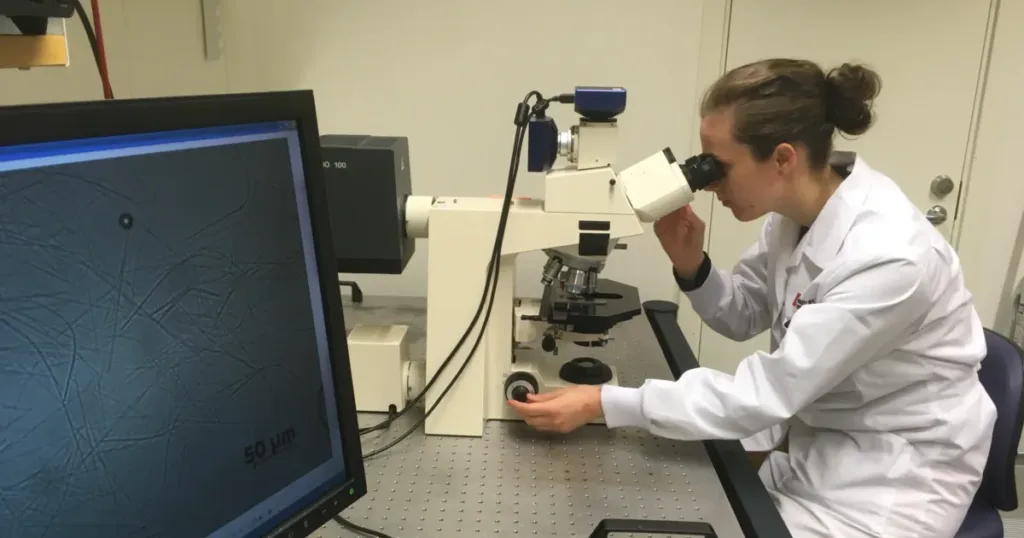 Solid state characterization.
TGA, DSC and sorption
Texture Analysis
Predominantely, we use methods and instruments at the Chemical Centre , Lund University and Malmö University. In addition we use the possibilities present at neighbouring Medicon Village and have several collaborations with developers of innovative technologies for example Join at Ideon. This makes us prepared for questions and problems out of the ordinary.
The use of these instruments, and our experience of how to make the data impactful, are ways to stay in the frontline. Advanced instruments can give better arguments for marketing at the same time as understanding can show the way out of trial-and-error.
And the fundament for any successful project is – of course – theory, to read what others have done before us, to discuss and try new things, ask for help and follow data.